Our Vision
To help building a peaceful world on and off the mat.
Our Mission
To inspire acceptance by providing comfortable and performance yoga apparel that makes you feel free.
Karma Frog
Where beauty meets performance
Karma Frog was born from the necessity of having activewear clothes for girls with curves. Our main goal is to provide clothes that will fit any body comfortably and still make you feel pretty. Our clothes are made in Brazil with the best and lightest fabrics.

Karma Frog started to come true in Atlanta, GA, in 2016. The founder wanted to create clothes that would be comfortable but without the need to be adjusting the top or bottom almost after every single movement during her yoga practice.

Karma Frog is all about comfort, performance and beauty.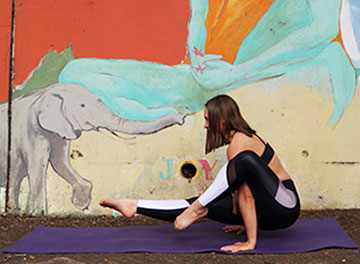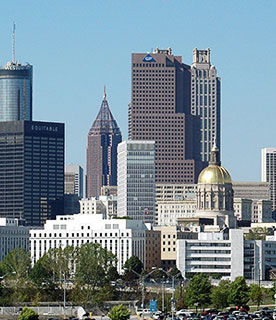 Lilian Leone
Lilian Leone: Founder & President
Hi there!
Thank you for visiting my website and while you are here let me share a little bit.

In 2006 I took my first yoga class in a Bikram Yoga class studio in Alpharetta, GA. At that time I was overweight and felt terrible, the heat was intense and I thought I was going to faint. I didn't and the next day I felt great, so I went back the next day, and the next and the next for about 3 years.

I lost weight and I was feeling much better but I wanted more challenge.

In 2009 I tried an Ashtanga Yoga Studio in Duluth, GA, where I really found my cup of tea. Ashtanga! Under the guidance of Lori Finch - a loyal Pattabhi Jois student and follower - I took a Teacher's Training in 2012 and started teaching right after. And that's how everything began.

After four years of home practice, in 2016, I started to teach exclusively online. It was then that the idea of having my own clothing line hit me. I noticed that not only me, but also my students were constantly fixing their tops or bottoms and disrupting the yoga practice.

I took a sewing class for beginners and started drawing my own yoga line. After many meetings with manufactures, and feeling frustrated because nobody showed interest in my ideas, I finally met two great guys in Brazil that took me by the hand and decided to be my partners in this journey.

Since then we have been working everyday to keep improving the quality and the performance of my beloved envisioned yoga apparel. Give it a try, you will fall in love with it! And I am open to suggestions and ideas. Anytime!

Have a wonderful day! Namaste!!!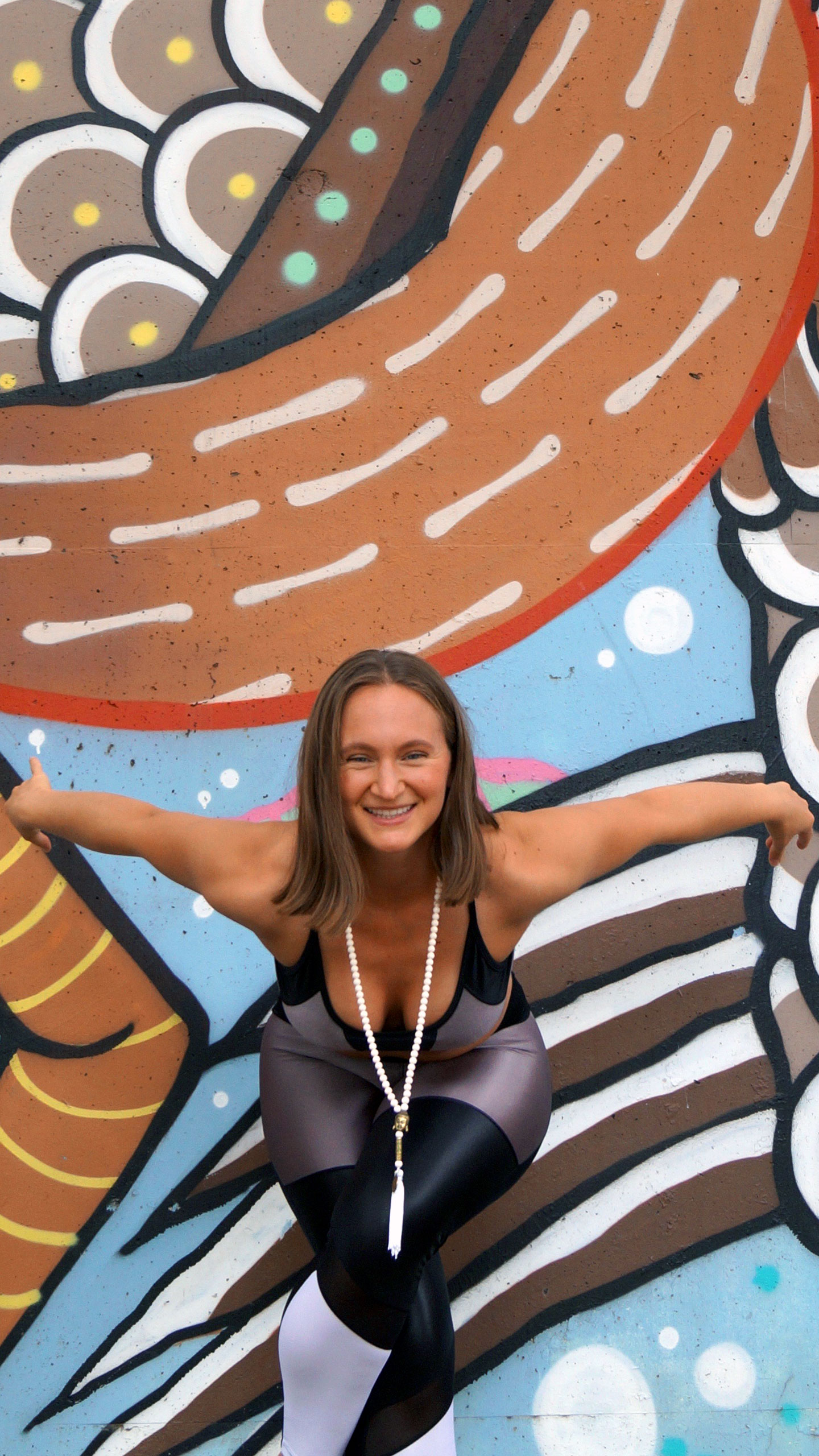 Kim Fenton
Kim Fenton: Our Ambassador
Kim Fenton, E-RYT 200, YACEP

One night, at a weekly wine tasting, my whole life changed. That night, a friend mentioned that I should take a yoga class with her in the morning. She said a couple hippy dippy things that I didn't understand, but I agreed to go.

It took about 30 minutes of immense sweat to rid my body of the alcohol. When this happened, it was like I sobered up to more than just the previous night. All the excuses, the ideologies, and the identities I associated with, left me for the brief remainder of class. I was left with only consciousness and breath. This made me wildly uncomfortable, but I was too curious to stop.

Each day I came I was terrified to meet the woman I knew I'd find on my mat. But, everyday she was worth the process. Overtime, I got to know this woman more and more. Now I'm able to find her on and off my mat. She's found a freedom that no one can take from her.

This is why I practice.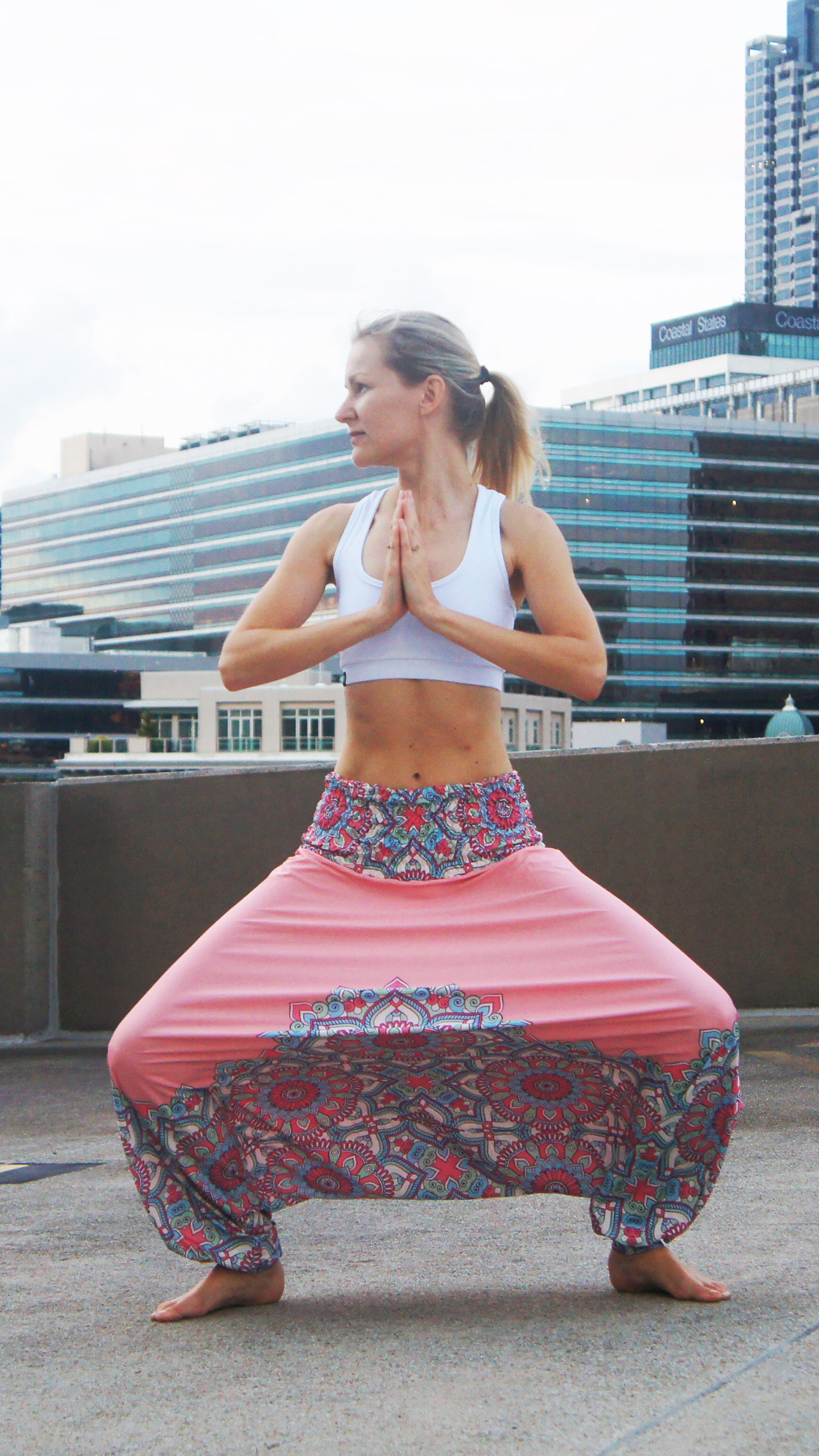 Renata Haque
Renata Haque: Our Ambassador
Hi, I'm Renata Haque and I love sharing the philosophy and the practice of yoga with my friends and family.

When I started practicing Ashtanga yoga I had so many challenges. But here's what I found: my aim is to authentically share the transformative, therapeutic potential of yoga, movement, daily awareness and energy practices with anybody interested in yoga.

Every body can benefit from the practice of yoga.

My training in Yoga North Atlanta and Balance Yoga studios, plus the experience acquired in workshops with leading yoga, anatomy, and philosophy teachers have given me the tools to achieve something I know matters to my body and mind.

If you are ready to take the plunge, do not wait, start your yoga journey as soon as possible.


Princess
Princess: Our Ambassador
I've been practicing pole dance for 5+ years, and teaching for 2+.

I grew up in Atlanta, Georgia. I have a natural love of staying active and I grew up cheerleading and working out. Ever since I was little, I wanted to be a cheerleader and would choreograph little dance numbers. I had friends who were in tumbling classes and some taught me cartwheels and backflips on their trampoline, which I loved.

I would regularly scour youtube for dance, and stretching videos. When I stumbled across pole dance videos, I instantly fell in love with the dance and acrobatics involved. I ordered a pole and started practicing in my bedroom.

I invite everyone to come as they are and fall head over heels in love with themselves once they see what their bodies can do. My goal as a pole dance teacher is to unlock everyone's inner goddess!